Training and Development

New Horizons (NW) Ltd have an extensive on-going training program for the development of staff. Training and development focuses on providing staff with the necessary knowledge and skills to both support our young people and to enable long-term career progression within New Horizons (NW) Ltd. Overall this offers stability to the young people in our care, giving them longevity within placement and for them to feel safe, respected and happy, for their future goals towards adulthood.
Lewis Dixon – Training Coordinator

Lewis has had a great career journey, so far, with New Horizons NW Ltd. He started with no experience in the sector, starting as a relief member of staff. Doing this enabled him to gain valuable knowledge and insight into the different residential children's care homes within our company portfolio, it also allowed him to find a footing and a sense of the direction he wanted to take in his career.
He has progressed in his role from taking a full-time position as an RCW (Residential Care Worker), to team leader and on to the management team at Douglas House. Since then, the business has grown and allowed Lewis to progress to our in-house Training Co-ordinator, delivering some of our excellent training programme which includes Team Teach, Autism, ODD & ADHD Awareness, Report Writing, Medication Administration, and Mental First Aid, to name a few.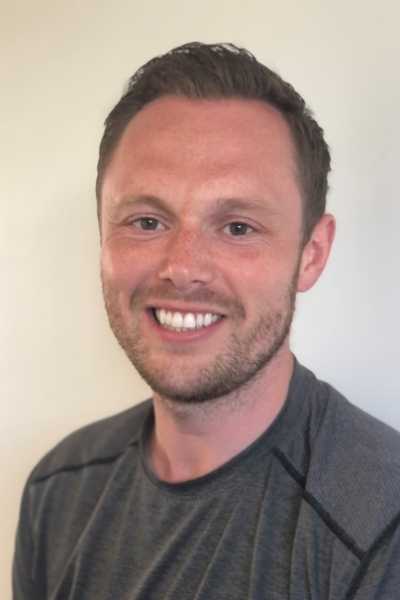 New Horizons (NW) are a leader in the field of residential children's care. Our commitment to providing a safe, nurturing, and stable environment for young people, always aims to deliver outstanding support throughout their time residing with us.
New Horizons (NW) is an outcome-focused provider, and our primary goal and ethos are to work in collaboration with other professionals, to form consistent staff teams, ensuring they are the right fit for the young person and are competent in meeting their individual needs and creating a typical home dynamic.
Jo Wilson – Ignite Business Training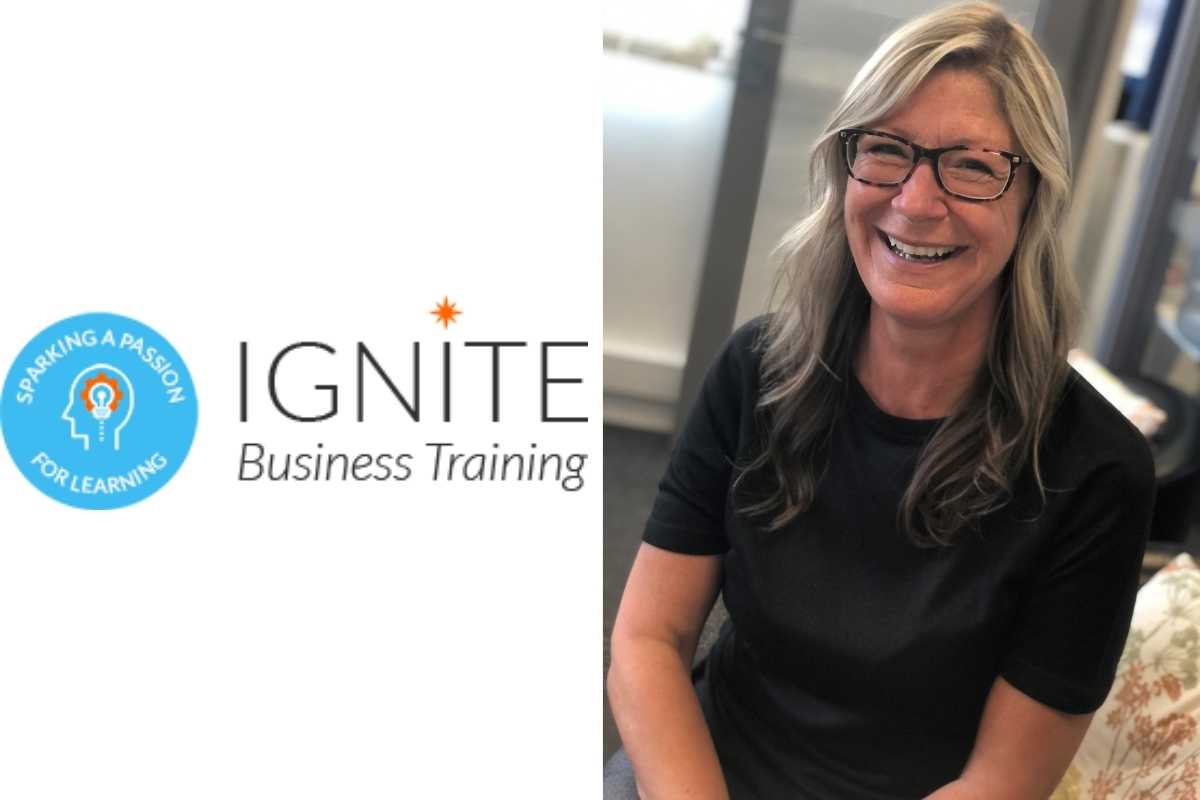 For the past 30 years, Jo has worked in both the private and public sectors. With experience across many sectors and in different roles, she decided to pursue a career in learning and development. She worked in the leisure and tourism industry whilst gaining her qualifications in learning and development and continues to develop her skills to date. Jo has been delivering soft skills and management development courses for over 20 years and is passionate about the benefit of investing in staff and management development.
Jo's first taste of training was whilst working at the Royal Albert Hospital in 1993 in the 'In-service Training Department' as the Office Manager before spreading her wings and going to work overseas for First Choice Holidays. During her 11-year career with First Choice Holidays she worked as a Regional Training Executive across four divisions; Overseas, Airline, Retail and Call Centres. This training involved delivering soft skills and management development training to all levels of staff and management within the business.
Deciding to move closer to home, Jo became the European Learning & Development Manager for Diamond Resorts International in 2006. After returning from Maternity Leave in 2010, Jo decided to set up her own training and coaching business called 'Ignite Business Training' and has enjoyed developing the business and working with many clients across the North West, including New Horizons.
"Helping people to develop their skills, knowledge and behaviour is a great job and my aim is to design quality training that is delivered with energy and enthusiasm and inspires people to consider, reflect and learn new ways of being more effective within their roles".
New Horizons: I have worked with the management team at New Horizons since 2018 and I thoroughly enjoy working with the team as they are passionate about making a difference to the Young People within their care. I deliver training and coaching to the management team (Registered Managers, Deputy Managers and Senior Team Leaders) which is a pleasure as they are always willing to engage in any learning experiences that will be of benefit to their homes and the staff that they manage. The staff retention within the business is high and this is due to the commitment the management team have in encouraging staff development, recognising great performance within the homes and a positive culture.
New Horizons offer many more training opportunities than other organisations and they encourage all their employees to engage in continuing professional development and have a fantastic ethos.
I really enjoy working with the team and look forward to every workshop that I deliver.
Training delivered:
Understanding our staff team
Leadership & Management
Supervision and Appraisal Skills
Behaving Assertively and Managing Challenging Behaviour
Coaching as a Manager
Time Management
Performance Management
Motivating Your Teams
Courageous Conversations
Safeguarding Training

My name is Ami Ashworth and I'm the Senior Area Manager for New Horizons.
I have over 15 years' experience of working with children with emotional and behaviour difficulties as well as working with children with complex needs. Prior to working at New Horizons, I have years of experience of working in a residential setting. I also had the pleasure of being a Registered manager and leading my team and children to "Outstanding in all areas" for 3 consecutive years.
Safeguarding is a huge factor in my day to day working life. My job is to ensure that all professionals we work with are safeguarding our young people to the highest standard. I am Designated Safeguard Lead trained and I complete the safeguarding training for the company, to new and existing staff and embed ethos training which is mine and the company's expectation of the staff when they are supporting all of our children in our care. I expect that all our staff treat our children "like they were your own" to ensure they achieve the best possible outcomes and to always keep them safe.
Ami Ashworth
Senior Area Manager
New Horizons (NW) Ltd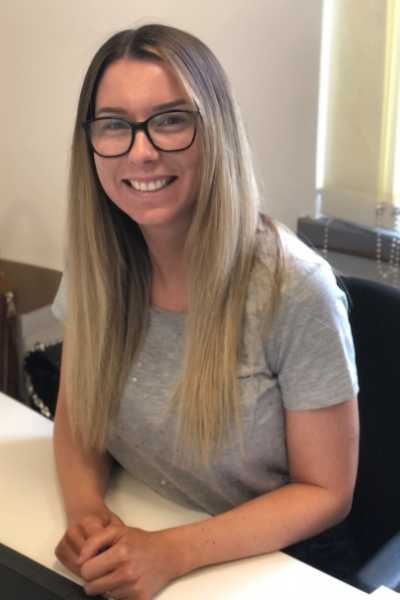 Options Training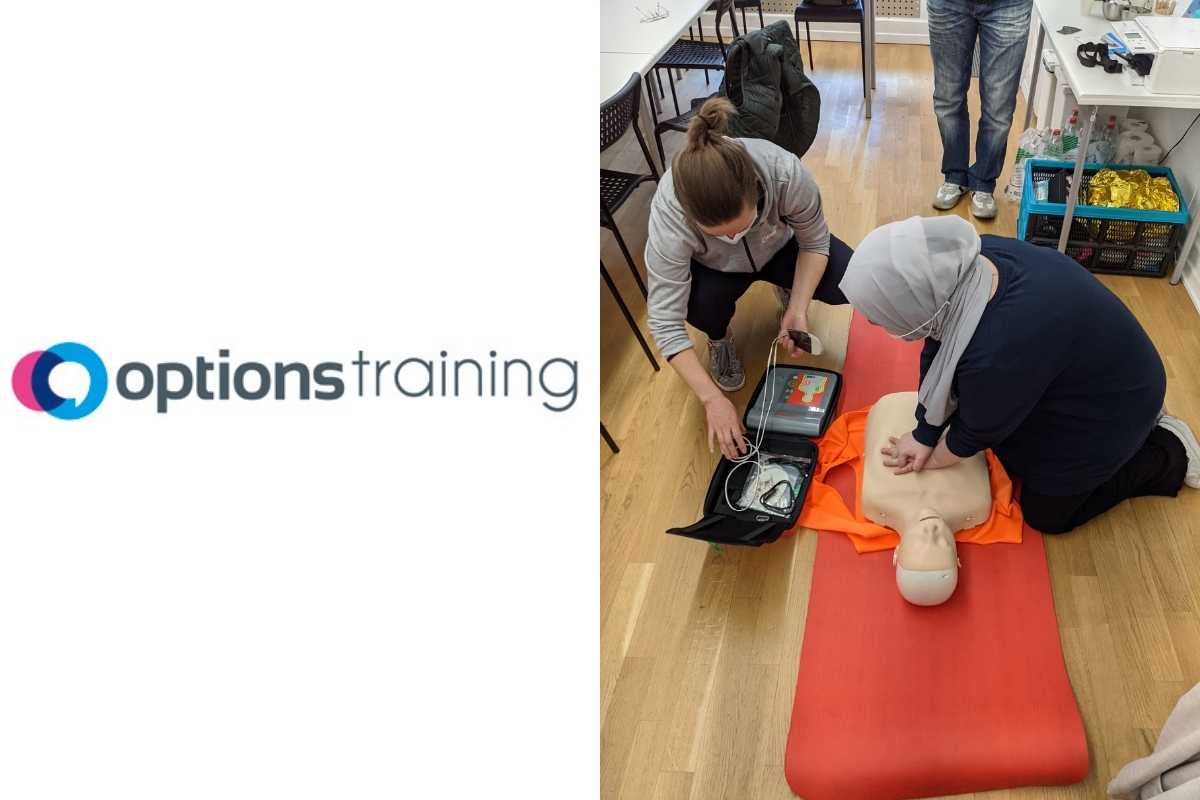 At Options Training, we are in our tenth year of specialising in delivering courses across the range of subjects covered in Health and Social Care, from accredited qualifications such as First Aid, to more sector-specific courses such as Safeguarding or Medication. Our trainers tend to come from a care or support background and will draw on this experience for the subjects they train.
We also make sure we work with our clients so they can get a tailored training support service. We have delivered training with New Horizons (NW) for a number of years now, and sometimes develop new courses based on the staff and support team needs.
When we deliver training at New Horizons, both existing staff and new inductees seem to really get involved in the sessions and share best practices. Training is a great way for a team to gain a consistent approach to support and we try to encourage as much sharing as we can – its always a good sign when staff are eager to put forward their thoughts and experiences in sessions!'
Email: info@options-training.co.uk
Website: www.options-training.co.uk
Call: 01274 241539
Mental Health First Aid

Hello my name is Reece Mcclintock, I have led various trainings in my seven years in the role such as Team Teach, Incident recording, Team building and more recently Mental Health First Aid.
I feel that Mental Health is becoming a much more prevalent part of our industry and society. I reflect on being a support worker and not having the correct tools to work with young people who were diagnosed with Mental Health therefore I am very passionate about ensuring that all of our staff are correctly trained in this field and are also passionate to make a change.
Seeing people's face is when you deliver something that changes their view or teaches them something new is my favourite part of the role. Also being an Area Manager I feel it gives me a great opportunity to work with all staff and also set out the ethos of the company from the off.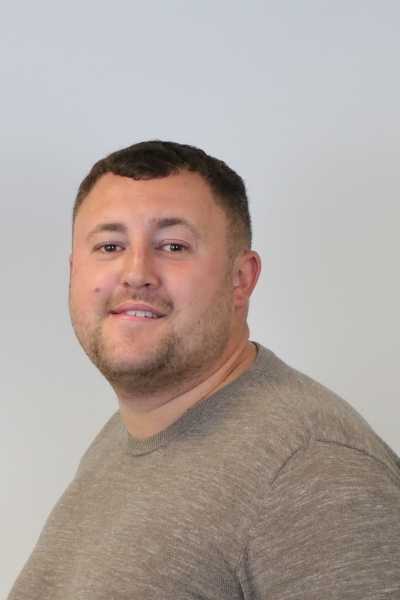 I was made aware of Mental Health First Aid through attending the course in a previous role and realising how important it was, within our role you can find there is a waiting time for young people to access the support that they need, therefore it is invaluable to give staff the ability to bridge the gap between admission and support through having a base knowledge of different diagnosis's.
To be able to complete this training I had to attend a seven-day Mental Health Trainer course. This involved numerous guest speakers and a real look into differing mental health. Also as part of this I had to deliver my own twenty five minute speech on Psychosis in Children.
Currently I specialise in Mental Health First Aid in young people however after three years of being registered with MHFA England I can have a secondary category. I will choose adults for this so that i can also support staff and young people.
Reece McClintock
Area Manager
New Horizons (NW) Ltd
Skills Shop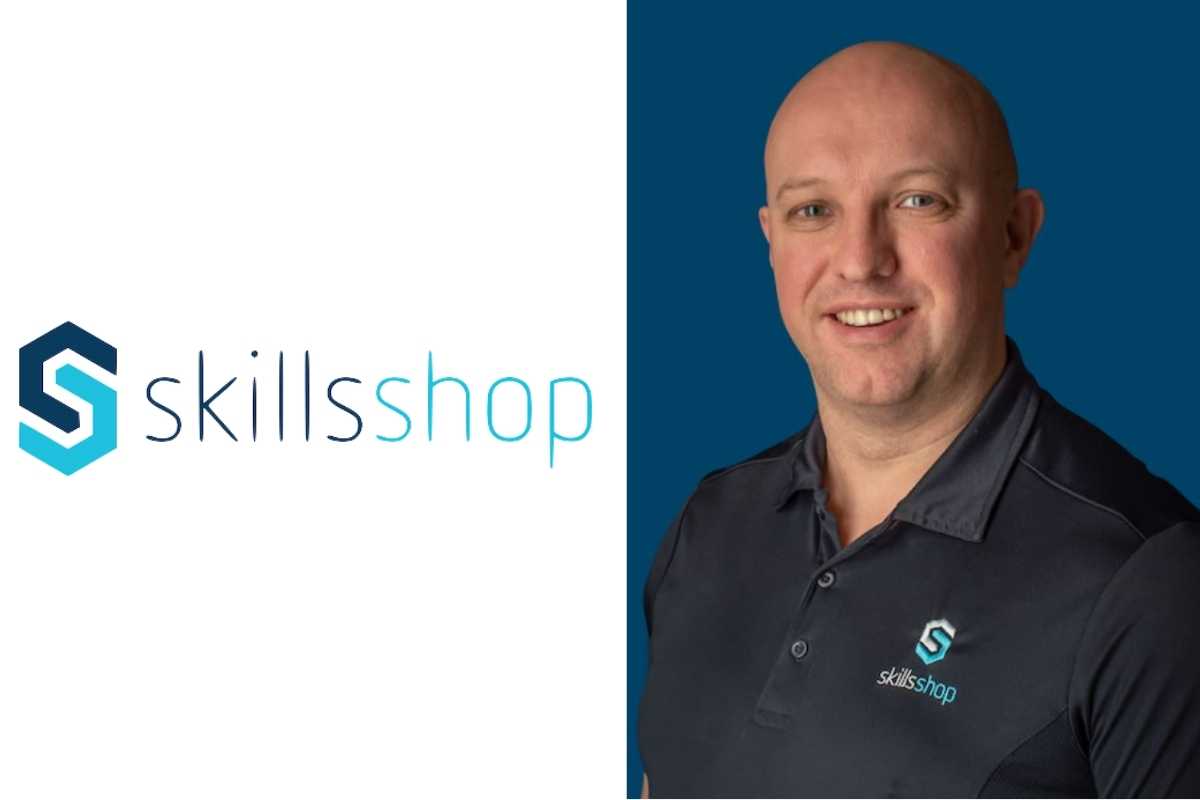 Skills Shop helps busy professionals SAVE TIME and staff to GAIN CONFIDENCE through a bespoke training service.
We offer a flexible professional service that meets the needs of our clients such as the team at New Horizons (NW).
Due to the relationship we've nurtured over the past couple of hears, we understand that their training needs to fit around staff rota's and the needs of the young people in their care.
This is why Skills Shop is ideally placed to offer the team at New Horizons (NW) the skills and confidence they need to look after each other and their service users.
Their professional, caring and passionate nature to assist others is why we're a perfect fit and we look forward to continuing to assist New Horizons in the future.
Phil Newton
Managing Director
Skills Shop Ltd
Training Tomorrow's Heroes
Call: 03300 94 54 84
Web: www.skillsshop.co.uk
Team Teach

Our roles expose us to unfortunate events and experiences that our young people have been subjected to. With that, comes unfavoured behaviours due to misunderstanding and/or inability in expressing or knowing emotions. We have a duty of care to ensure we help in developing these skills, giving our staff the time, knowledge, and tools to help our young people steer away from displaying negative emotions. Presenting more positive ones that promote more positive experiences. One of the ways we do this is via physical intervention training.
This emphasises various intervention skills and techniques that can support our young people during the different stages of a crisis. Intervening initially with de-escalation strategies will hopefully discourage them from displaying aggressive or harmful behaviours towards staff or others. In the long term, this helps to educate them on choosing better options. We cascade the skills learnt and developed across the company to long-standing members of the team, and also new starters who may have never experienced working in this sector before.
Team Teach Trainers
Scott Robinson
When Scott joined us he came to us with 8 years of experience working in residential children's care homes and also had a great career as a professional Rugby Player, spending 2 years in Australia.
Scott is now one of our Senior Team Leaders and supports the Manager in the home. His passion is for our young people, and he enjoys organising activities and instilling a fun playful environment to enjoy the looked-after experience.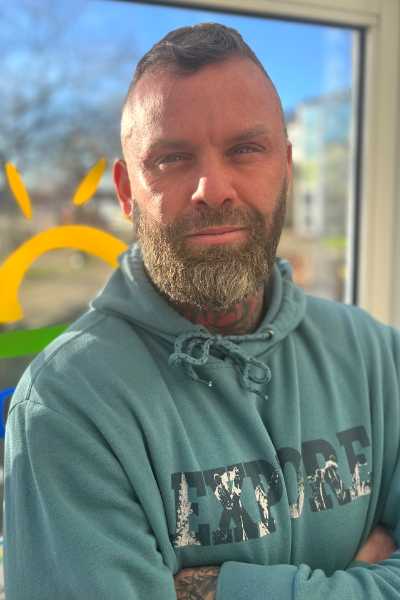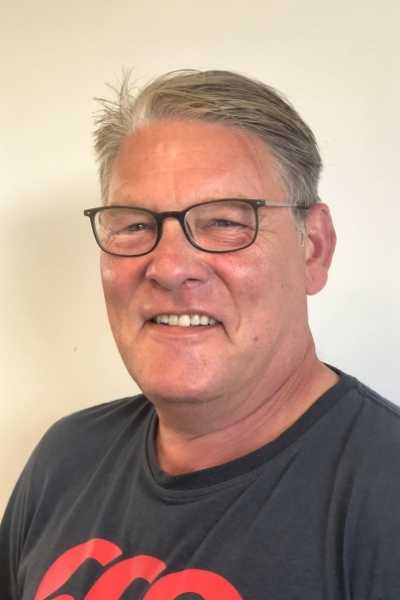 Terry Donnelly
Terry has been with New Horizons for 5 years, working in a variety of settings and progressing from RCW (Residential Care Worker) to Team Leader and Senior Team Leader.
He is a qualified teacher and prior to working for New Horizons NW Terry taught computing and ICT at secondary schools and sixth form colleges.
Our Expertise

Minimise risk, severity and frequency of challenging behaviour

Anger management programmes / stress management techniques

Achievable steps which are praised and rewarded

Daily and weekly planning for consistency and stability
Relevant knowledge and skills to support young people

Enable long-term career progression

Stability for young people in our care
Cooking and promoting healthy eating
Risk Management plans (RMP)

Analysis of behaviours, triggers

Proactive to reactive behaviour support plans

Incident management plans

High structure environment (high staffing levels)