Fun and creativity at The Pines
The Pines is registered to accommodate 4 young people of both sexes, between the ages of 7 and 17 years old on admission. Located close to the historic market town of Ormskirk, which has a regular weekly market, it also benefits from great activities for the young people, close to the area.
There is always something happening at The Pines from creating their next fairy garden to planning their next activity. The home has a lovely feel as soon as walk through the door, with a cosy living room, it benefits from a beautiful conservatory which opens onto the spacious garden where the home has had many garden parties, from bouncy castles, BBQ's and having fun in the lazy spa.
Registered Manager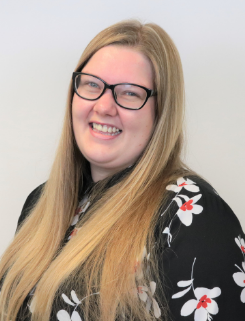 Chloe Byrne
Chloe is a very passionate and enthusiastic manager who joined New Horizons NW in June 2020. Chloe began her career within a 5 bedded emotional and behavioral difficulties home and has worked hard through every position possible from Support Worker to Deputy Manager. In September 2019, Chloe was promoted to the Manager of a 4 bedded, emotional and behavioral difficulties home of which achieved an Outstanding Ofsted grading for three consecutive years. In February 2020, Chloe successfully achieved yet another Outstanding grading, altering statistics to make that year number four of such accomplishments.
Chloe has joined New Horizons NW specifically to lead The Pines to success and in July 2020, Chloe was Registered as the manager. Chloe has a degree in Child and Family Studies and is Level 5 qualified in Leadership and Management. Chloe prides herself in being a qualified PACE trainer and delivers the behaviour management model company wide in addition to delivering report writing training. Chloe is a highly motivated professional who aims to instill positive, child-centered practice to all young people in her care; she is a transparent manager and consistently seeks new strategies and individualised techniques in order to support young people to achieve their goals and aspirations.
View our video