Fun and creativity at The Pines
The Pines is registered to accommodate 4 young people of both sexes, between the ages of 7 and 17 years old on admission. Located close to the historic market town of Ormskirk, which has a regular weekly market, it also benefits from great activities for the young people, close to the area.
There is always something happening at The Pines from creating their next fairy garden to planning their next activity. The home has a lovely feel as soon as walk through the door, with a cozy living room, it benefits from a beautiful conservatory which opens onto the spacious garden where the home has had many garden parties, from bouncy castles, BBQ's and having fun in the lazy spa.
Registered Manager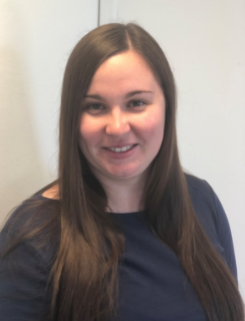 Leanne Ellaby
Leanne joined New Horizons (NW) initially as a deputy manager, progressing to the registered manager in January 2021.
From a young age Leanne has had a strong ambition to work with children and young people, obtaining qualifications at GCSE level through to a Level 5 in Leadership and Management.
Leanne has also worked with children and young for over 10 years, in a variety of settings including nurseries, schools and residential care. When Leanne was younger, herself and her family fostered children aged 5 – 14 years old.
Leanne's ethos is to provide a supportive and nurturing environment with a unified staff team, enabling children and young people to thrive and be happy.
View our video