A cosy community feel
Maple House is close to Preston in a lovely cul-de-sac community. It is registered for 3 young people of the ages of 7 to 17. The home is a cosy lovely home, with a snug area that is set within the L-shaped kitchen/diner making mealtimes part of the household, also has a lovely living room great for movie nights with patio doors opening onto the large garden, which is great for many activities at home.
The home has great access by car to the town of Preston and also to Blackpool for great days out that the young people can arrange and enjoy for both educational and enjoyable days out.
Registered Manager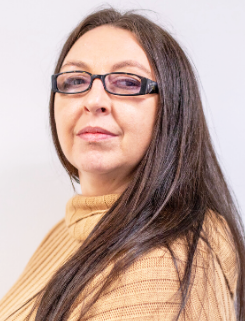 Rachel Soloman
Rachel became the manager in July 2019, has many years' experience and is passionate about supporting young people back to their family home, fostering or to independence.
Rachel has experience of working in multi bedded homes together with training and developing the staff team who all share the commitment to the young people they care for and is very committed in helping to make a difference to the young people's lives that her and the team care for.
Rachel has built a staff team around her that she had previously worked with, knowing the staff Rachel was able to build the team to have a wide range of experience to help and support the young people that would be cared for at Maple House.
Rachel herself was a looked after child and spent time in children's homes, with Rachel having this experience it gives her a good understanding from the young person's feelings and what they require to support them in to moving forward either back home or onto independent living.
View our video