A home from home when it's most needed
Beach House is a five bedroomed semi-detached house, close to all amenities and leisure facilities which has been specifically adapted to suit the needs of a children's home, for the accommodation of five young people of both sex between the ages of 7 and 17 years old on admission. The accommodation is decorated to a high standard, which is conducive to providing a friendly and homely atmosphere.
The home has five young people's bedrooms with two family bathrooms. We recognize the importance of the need for both companionship and privacy. We have one large lounge, which is aesthetically pleasing and comfortable. The kitchen is fully fitted, with all the modern appliances. The home has an open plan Lounge/dining area where the young people can benefit from the family experiences that are had when eating a meal or relaxing in front of the TV. There is also an additional snug for the young people to relax in. Downstairs there is a staff office/sleep in room and also a manager's office.
The young people are encouraged to have some input into the continued maintaining of the home We believe in involving all of the young people with any project that is to be completed within the home. The rationale behind this is to give a sense of belonging and commitment to the home.
Each of the young person's bedrooms is spacious and we encourage all those who come and live with us to bring their own personal possessions so as to make their bedroom feel their own and we encourage this through personalisation upon arrival where each young person is given a room budget, this is to promote the young people taking ownership of their surroundings.
The home has an enclosed garden and parking.
Facilities
There is a large living dining room, w.c. kitchen, utitly room, snug and staff office / sleep in. Young people can meet privately with their visitors and there is also space available for private activities, play recreation amenities e.g. television, video and music centres.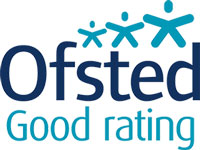 Young people are provided with adequate quantities of suitable prepared food taking into consideration their culture, ethnic, religious and dietary needs and wishes. The young people also have the opportunity to shop and prepare their own meals and snacks.
Independence
Young people are encouraged to take responsibility for the cleanliness of their own space and possessions. The necessary equipment, washing machines, drier, iron, and vacuum cleaner are available.
Young people are encouraged to exercise choice of clothes and personal requisites that they buy, pocket money can be saved and the young people may open a savings account if they so wish.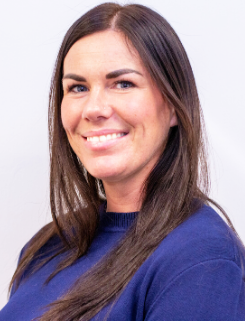 Tracy Locke
REGISTERED MANAGER
Tracy came to New Horizons as a Residential Childcare Worker and through training and development opportunities with New Horizons NW she progressed to a senior position and have worked in a number of our homes supporting managers which has led her decision to become a Registered Manager.
Tracy feels Beach House is a very special home for children and young people where daily living experiences and activities are meaningful and memorable and are designed to meet the needs of individual children in areas that are personal to them.
Tracy feels that New Horizons NW is committed to supporting children in a manner that is centred and focused around their individual needs, interests and skills. But are also committed to developing staff to ensure we have the skills and attributes necessary for delivering the best possible care required to gain positive outcomes.

Click to view the gallery
We can help your young ones develop & learn