A home located in a quiet semi-rural area.
Field View is a three bedroomed detached bungalow, in a rural area, which has been specifically adapted to suit the needs of a children's home, for the accommodation of two young people of both sex between the ages of 7 and 17 years old on admission. The accommodation is decorated to a high standard, which is conducive to providing a friendly and homely atmosphere.
The home has two young people's bedrooms, a staff sleep in and a family bathroom. We recognize the importance of the need for both companionship and privacy. We have one open plan lounge, which is aesthetically pleasing and comfortable and dining area where the young people can benefit from the family experiences that are had when eating a meal. The home has a fully fitted kitchen, with all the modern appliances.
Facilities
There is an enclosed rear and front garden which is maintained for any outdoor activities or relaxation time. 
Young people are provided with adequate quantities of suitable prepared food taking into consideration their culture, ethnic, religious and dietary needs and wishes. The young people also have the opportunity to shop and prepare their own meals and snacks.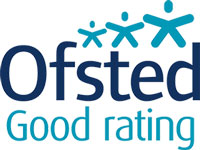 Independence
Young people are encouraged to take responsibility for the cleanliness of their own space and possessions. The necessary equipment, washing machines, drier, iron, and vacuum cleaner are available.
 Young people are encouraged to exercise choice of clothes and personal requisites that they buy, pocket money can be saved and the young people may open a savings account if they so wish.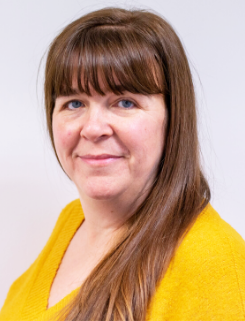 Sara Osborn
REGISTERED MANAGER
Sara has 34 years' experience working in care services and worked in a wide variety of roles in both Adults and Children's services both in local authority and private sector services. Sara has 10 years' experience as an Ofsted Registered Manager of multi-bed homes.
Sara has a wealth of experience supporting young people who have presented with very challenging behaviour and supported young people to move on from children's homes into independent living, foster care or back to their family.
Sara came to work for us at New Horizons (NW) Ltd as she like our philosophy and value base about the care we provide towards the young people in our service and that the company want to invest in the people who work for them and offer great opportunities.
Click to view the gallery