A gated safe place
Southolme is registered to accommodate 4 young people of both sexes between the ages of 7 and 17 years old, on admission. The home is located in Chorley, with a beautiful gated entrance. It is close to great outdoor spaces, such as Yarrow Valley, and also a great market town with lots of amenities, for including a cinema and swimming pool.
The home has 2 living rooms and a large family kitchen with dining area, patio doors to the garden area with a large outdoor wooden lodge. The young peoples bedrooms are spacious, when a young person moves in they can put their own stamp on their space.
Registered Manager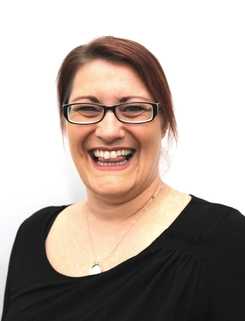 Kim Jupp
Kim joined New Horizons (NW) as a Deputy Manager in June 2021 before progressing to Registered Manager in April 2022, for our new home, Southolme.
Kim started her journey in residential care 15 years ago before taking some time out to work in a special educational needs setting. This enabled Kim to enhance her skills and knowledge in various fields before coming back into residential care to pursue a career in management.
Kim feels that New Horizons (NW) is a very special company who are committed to developing and progressing staff, giving them the skills and experience to deliver the best care possible to our young people, centred around their individual needs and best possible outcomes.
View our video