A spacious and bright home
Mulberry House is registered to accommodate four young people of both sexes between the ages of 7 and 17 years old, on admission.
Situated in the historic town of Aughton near Ormskirk, it has a lovely enclosed garden and is close to all amenities and activities in the area.
Mulberry House has two spacious living rooms, one of which includes the dining area, a large kitchen and four large bedrooms. All the young people are encouraged to personalise their rooms, for a more homely feel.
Registered Manager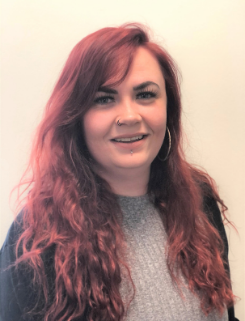 Ruth McCaig
REGISTERED MANAGER
Ruth has 6 years' experience within residential childcare in all roles as a residential childcare worker, night officer, team leader and deputy manager.
Ruth is now Shore Sides Manager and is an enthusiastic individual who is experienced with working with children with emotional and behavioural difficulties and helping them reach positive outcomes. Ruth has a degree in applied social science and has previous experience with working with early years and children with learning difficulties.
Ruth has a very nurturing approach with the young people as she strives to create homely environments for the young people who live there. She is very child focused and is passionate about her work with the young people.
In her spare time Ruth enjoys being with her friends and walking in the countryside.
View our video