Located in a quiet semi-rural residential area
Douglas House is registered for two young people in a detached house, set in a semi-rural location in Hesketh Bank, close to two lovely villages, and farms. It has some great walks and has a historical narrow-gauge steam train, which operates short runs through woodland. Always enjoyable activity. Two young people of both sexes between the ages of 7 and 17 years old on admission.
The accommodation is friendly and cosy. The young people have made this home their own with input on the design and the lovely way they have made a section in the garden just for themselves. The home is very much part of the community, and the young people are encouraged to be involved.
Registered Manager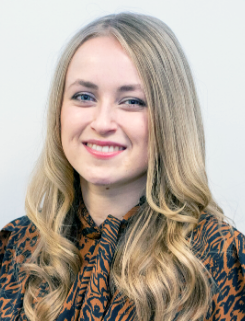 Nia Jones
Nia has worked in many provisions of care under both OFSTED and CQC over the past five years, alongside gaining a Degree and Masters in Psychology, she has accumulated extensive experience and skills that equip her to support and encourage all young people in her care to reach their full potential. Nia is highly motivated and passionate professional priding herself in providing person-centered care.
She has gained experience in; ASD, emotional and behavior difficulties, trauma, mental health and learning and physical disabilities, working with some of the highest risk and vulnerable children and young people. I thoroughly enjoy my role as a manager within a children's residential setting as every day is very different. I get great job satisfaction out of gaining fantastic outcomes for those who are most in need and strive to empower young people in all aspects of their life.
View our video