Located in a quiet semi-rural residential area
Douglas House is a two bedroom detached house, set in a semi-rural location which has been specifically adapted to suit the needs of a children's home, for the accommodation of two young people of both sex between the ages of 7 and 17 years old on admission. The accommodation is decorated to a high standard, which is conducive to providing a friendly and homely atmosphere.
The home has two young people's bedrooms, a staff sleep in and a family bathroom upstairs. We recognize the importance of the need for both companionship and privacy. We have one open plan large lounge, which is aesthetically pleasing and comfortable and dining area where the young people can benefit from the family experiences that are had when eating a meal. The home has a fully fitted kitchen, with all the modern appliances and a conservatory. There is also a conservatory which operates as a staff office.
The young people are encouraged to have some input into the continued maintaining of the home We believe in involving all of the young people with any project that is to be completed within the home. The rationale behind this is to give a sense of belonging and commitment to the home.
Each of the young person's bedrooms is warm and bright and we encourage all those who come and live with us to bring their own personal possessions so as to make their bedroom feel their own and we encourage this through personalisation upon arrival where each young person is given a room budget, this is to promote the young people taking ownership of their surroundings.
Douglas house has an enclosed garden and parking.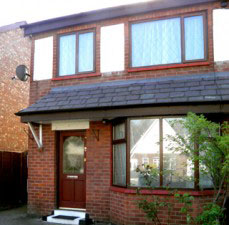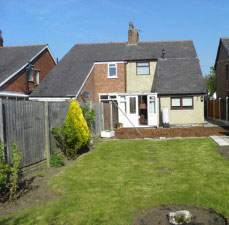 Facilities
The third bedroom will be used for staff sleep-in room.. There is a bathroom with a bath and shower combined.
There is a living/ dining room, shower and w.c. room, a kitchen, and staff office / sleep in. Young people can meet privately with their visitors and there is also space available for private activities located on the first floor.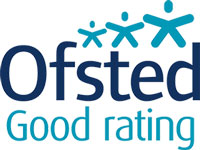 There is an enclosed rear and front garden which is maintained for any outdoor activities or relaxation time.
Young people are provided with adequate quantities of suitable prepared food taking into consideration their culture, ethnic, religious and dietary needs and wishes.
Independence
The young people also have the opportunity to shop and prepare their own meals and snacks.
 Young people are encouraged to take responsibility for the cleanliness of their own space and possessions. The necessary equipment, washing machines, drier, iron, and vacuum cleaner are available.
Young people are encouraged to exercise choice of clothes and personal requisites that they buy, pocket money can be saved and the young people may open a savings account if they so wish.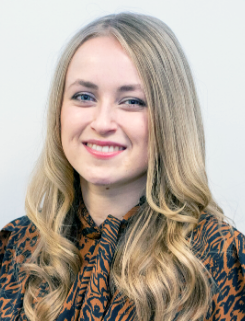 Nia Jones
REGISTERED MANAGER
Nia has worked in many provisions of care under both OFSTED and CQC over the past five years, alongside gaining a Degree and Masters in Psychology, she has accumulated extensive experience and skills that equip her to support and encourage all young people in her care to reach their full potential. Nia is highly motivated and passionate professional priding herself in providing person-centered care.
She has gained experience in; ASD, emotional and behavior difficulties, trauma, mental health and learning and physical disabilities, working with some of the highest risk and vulnerable children and young people. I thoroughly enjoy my role as a manager within a children's residential setting as every day is very different. I get great job satisfaction out of gaining fantastic outcomes for those who are most in need and strive to empower young people in all aspects of their life.
Click to view the gallery