Light and Bright at Amber House
Amber House is a registered to accommodate 3 young people of both sexes between the ages of 7 and 17 years old on admission. Set in a beautiful, detached bungalow on a residential street, in the lovely village of Penwortham, with a large corner garden which is great for all the young people, it's also close to a great community. We are easy access to an array of activities.
The home has a lovely open light feel with a living kitchen and separate cosy living room, great for those movie nights but also benefits for doors opening onto the garden, bringing the outdoors in. The young people have the regular opportunity of designing their bedroom theme which makes them feel that this is their home.
Registered Manager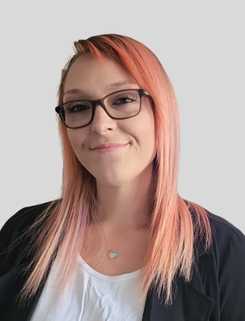 Jessica Stansfield
Jessica joined New Horizons (NW) in August 2021 as a Deputy Manager.
She began her career in a three bedded emotional and behavioural difficulties home, and has worked hard to climb from Support Worker to Deputy Manager.
She has gained experience in; ASD, emotional and behaviour difficulties, mental health and learning and physical disabilities. Working with some of the highest risk and vulnerable children and young people. Jessica is very much a "People Person" and is very approachable to all her staff, as she is approachable to all the Children within her care.
Jessica enjoys her role as a manager within a children's residential setting, as every day is different. She is devoted to gaining positive outcomes for those who are most in need and strive to empower young people, in all aspects of their life, by creating a family environment.
See what Jessica says about working a New Horizons (NW) by reading our news article, 'Family Values for Jess'
View our video