Therapeutic Activities Benefit Young People

One of our young people from Douglas House takes part in regular therapeutic activities.
One of their favourite therapeutic activities is horse riding sessions, at the Foxfield Therapeutic Horse-Riding Centre, located in Bolton.
They always enjoy horse riding and this was a really good session that brought out smiling and laughing throughout, whilst also helping to encourage positive relationship building.
Therapeutic activities such as interaction with horses have been known to have mental and physical therapeutic benefits, some of which are listed below.
Mental Health Benefits
Reduce stress
Mental exercise
Feelings of relaxation
Multi-sensory experience
Improved comfort and mood
Improved participation and integration
Physical Health Benefits
Improves core strength
Improves balance and coordination
Increases muscle tone and strength
Postural and head control
Improved coordination and special awareness
The staff team at Douglas House uses a person-centred approach towards our young people. Offering and encouraging them to take part in regular therapeutic activities, in order to maintain an environment that allows them to flourish.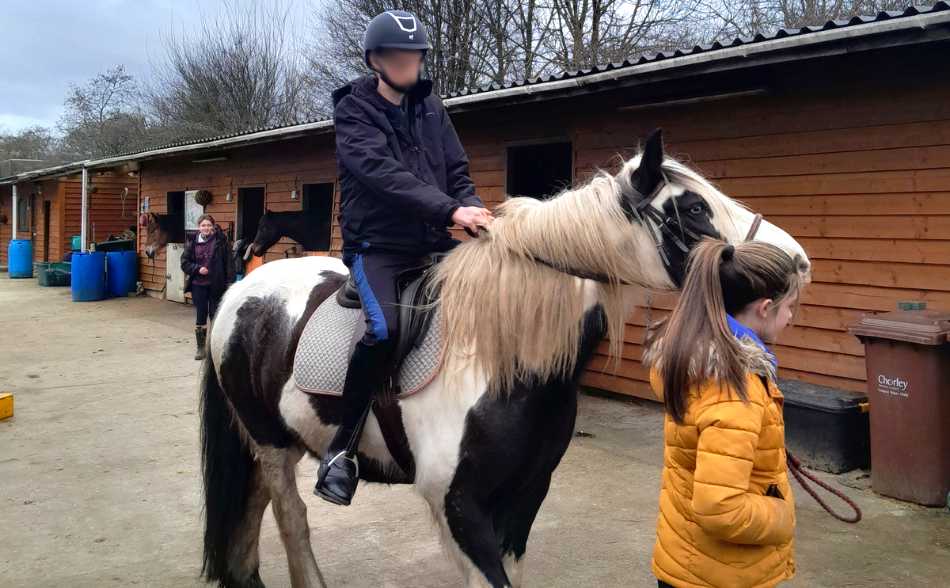 Working with and caring for children and young people is 'more than just a job!'
At New Horizons (NW) we are passionate about 'creating positive outcomes' for all our children and young people, so staff support and development is crucial to providing the care that our children and young people need.
As an expanding business we are always seeking to recruit enthusiastic, driven and empathetic people who are looking to make a significant difference to the lives of children and young people living in residential care.
If you'd like to know more about a career in caring at New Horizons (NW) visit our website > Careers
If you'd like to see the latest jobs available at New Horizons (NW) visit our website > Latest Jobs