A lovely quiet community
The Meadows is registered to accommodate 4 young people of both sexes between the ages of 7 and 17 years old on admission. The home is in a quiet residential area, in Ashurst, Skelmersdale, with a short journey to great shopping centre, activities and country walks.
The home has a spacious living area, a lovely dining room which opens up onto the conservatory and then onto a lovely, enclosed garden with a raised decking area. The young people have great spacious bedrooms and are encouraged to put their own interior design ideas within their room as well as the home.
Registered Manager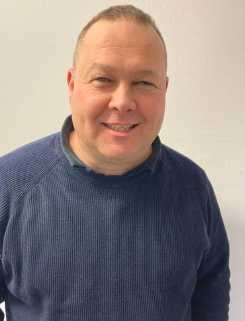 Matt Bullock
Matt has over 13 years' experience in childcare and has been a deputy manager for 6 years prior to becoming our Registered Manager in 2022. Matt joined New Horizons in 2020 and jointly opened the Meadows and has seen the home become a sanctuary. Matt and his staff team ensure that The Meadows is a warm, friendly, inviting home where children can express their views and wishes.
Matt is fully behind the ethos which is shared by all the homes in New Horizons NW portfolio. This is their commitment to support the young people in a child focused manner that is centred on their individual needs, interests and skills. New Horizons are very proactive in progression for their staff and there are opportunities for staff to be promoted through experience and training.
View our video