A stunning home close to great amenities.
The Dunes is a residential children's care home registered for five young people of both sexes, between the ages of 7 and 17 years old, on admission.
The home is located in Southport, close to all amenities and leisure facilities. Being a seaside town it has lots of activities to do for all ages and interests. It is a welcoming home with two sitting rooms and a large kitchen with bi-fold doors, leading to a spacious garden. It also has an amazing cinema room for the young people to watch all the latest films.
As always with all our residential children's care homes, the young people have some input into the continued maintenance of the home. This gives them a sense of belonging and commitment to the home.
Registered Manager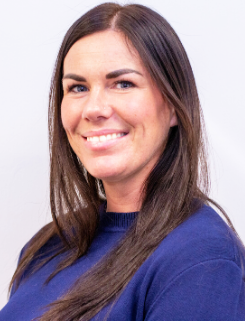 Tracy Locke
Tracy came to New Horizons as a Residential Childcare Worker and through training and development opportunities with New Horizons NW she progressed to a senior position and have worked in a number of our homes supporting managers which has led her decision to become a Registered Manager.
Tracy feels the Dunes is a very special home for children and young people, where daily living experiences and activities are meaningful and memorable and are designed to meet the needs of individual children in areas that are personal to them.
Tracy feels that New Horizons NW is committed to supporting children in a manner that is centred and focused around their individual needs, interests and skills. But are also committed to developing staff to ensure we have the skills and attributes necessary for delivering the best possible care required to gain positive outcomes.
View our video