A spacious home from home
Brook House is registered for 3 young people, in a semi-rural area close to amenities and leisure and recreational activities, the home accommodates both sexes between the ages of 7 and 17 years old on admission. The home is in the market town of Leyland and is set down a leafy lane close to lovely walks and has the added benefit of a large field for lots of activities whatever time of year it is.
The home has a lovely feel and is always welcoming, with two cosy living spaces close the to heart of the home, the kitchen.  The young people have recently had their input on the decoration of the main living area, creating mood boards, they loved the transformation from their initial designs.
Registered Manager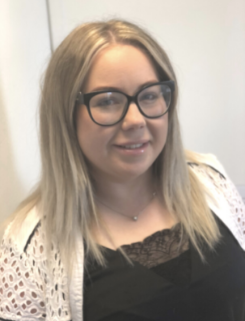 Cathryn Manser
Cathryn Joined the company in September 2019, firstly on relief, then applying for and securing a deputy manager post. Since then, Cathryn has become a manager of a three bed home in the Leyland area.
"I love my job and the staff are amazing. The company has supported me every step of the way through my progression to becoming a manager, for which I am very grateful. I feel supported in every aspect of my work because of the encouragement and stability this provides. Staff progression is a company priority, which is fantastic as I believe this helps with staff retention, which shows in the way the whole team works together, in the best interest of the young people.
The company's focus is 100% child centric, which really shows through in outstanding outcomes for the young people. The children are widely involved in decisions for the homes in which they live and each director knows each and every one of them, which I've never witnessed before at other companies. Every staff member goes above and beyond for the children and their dedication and commitment shines through on a daily basis.
I absolutely adore my job and love coming to work each day. I have worked for many companies in the past and I can honestly say this is the best Children's care provider I have come across. For once I actually feel valued, which is definitely a huge positive for me."
View our video