Ofsted Outstanding Award for Exceptional Care

In a time when positive news stories can be hard to come by, one children's home in the heart of Lancashire has received an Ofsted Outstanding award for its exceptional care and dedication to the children and young people in their care.
The staff and management team at Douglas House were delighted to receive the news that they had been awarded the prestigious Ofsted Outstanding rating by the government's regulatory body for children's services. This is the highest rating that can be awarded and is a reflection of the exceptional care and support provided to the young people who live at the home.
The home has a warm and welcoming environment, with well-trained and dedicated staff who are committed to providing the highest level of care for the children. The staff members work tirelessly to ensure that the children's physical, emotional, and social needs are met, and they provide a nurturing and supportive environment that helps the children to thrive.
The Ofsted Outstanding report praised Douglas House for its excellent leadership, which fosters a positive and inclusive culture throughout the home. The report also noted that the home provides a range of activities and opportunities for the children who are encouraged to develop their interests and talents, and the staff members work to build their self-esteem and confidence.
"We are absolutely thrilled to receive this Ofsted Outstanding award and recognition," said Douglas House manager, Nia Jones. "Our staff work incredibly hard to create a warm and welcoming environment where children and young people can thrive, and it's wonderful to see their efforts recognised in this way."
Douglas House is a truly exceptional children's home that provides outstanding care and support for vulnerable children and young people. The home's dedicated staff members and excellent leadership have created a nurturing and inclusive environment where the children can thrive, and reach their full potential, creating positive outcomes.
The Ofsted Outstanding award, sustained from the previous year, is a testament to the hard work and dedication of everyone involved in the home, and it is well-deserved recognition of the exceptional services that Douglas House provides.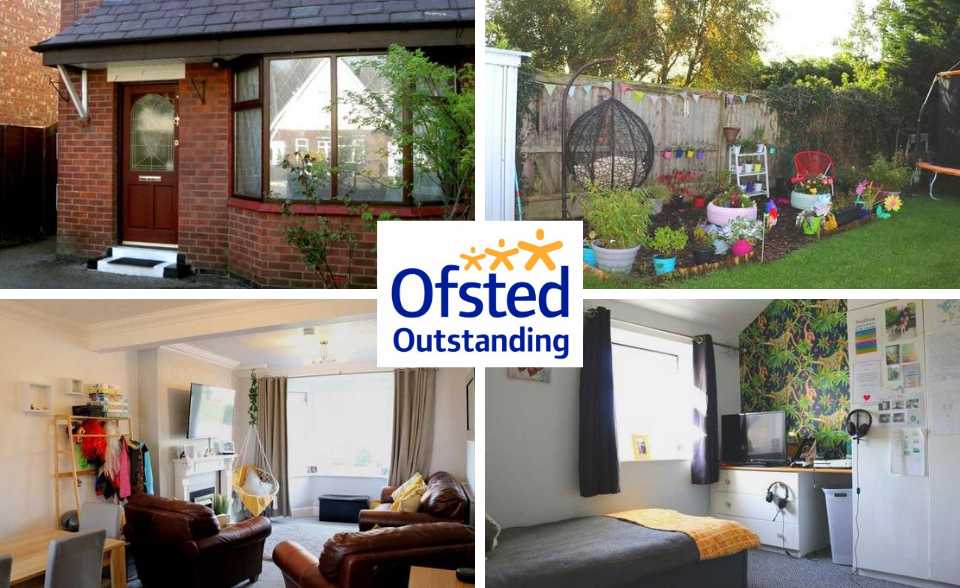 Working with and caring for children and young people is 'more than just a job!'
At New Horizons (NW) we are passionate about 'creating positive outcomes' for all our children and young people, so staff support and development is crucial to providing the care that our children and young people need.
As an expanding business we are always seeking to recruit enthusiastic, driven and empathetic people who are looking to make a significant difference to the lives of children and young people living in residential care.
If you'd like to know more about a career in caring at New Horizons (NW) visit our website > Careers
If you'd like to see the latest jobs available at New Horizons (NW) visit our website > Latest Jobs