Hard work & determination shine through

Staff support and development is crucial at New Horizons (NW), as it is one of the key factors in enabling us to provide the care that our children and young people need.
Deputy Manager Sean Coulburns is one of our rising stars who has excelled in his role since joining us and his hard work and determination shine through.
We recently asked Sean what it meant to him to work at New Horizons (NW).
"Hello troopers, it's your friendly neighbourhood Deputy Manager Sean Coulburns from The Pines (also the most handsome deputy.)
I was looking around for a residential child care company that was willing to give me the chance to step up to team leader, to learn and pass on my own knowledge and experiences.
I had a conversation with Reece McClintock, New Horizons (NW) Area Manager, who I had previously worked with. He spoke incredibly highly of New Horizons (NW), their ethos and structure and the outcomes they have been providing for children and young people.
I joined New Horizons (NW) in August 2021 as a team leader. I was part of the team at Amber House that achieved an Ofsted Outstanding award in all areas. This has molded my own personal values and pushed me to a higher level to deliver outstanding practice.
In February 2022 I was fortunate to be given the opportunity of Deputy Manager at the Pines. The company empowers staff who have shown commitment, loyalty and have achieved positive outcomes for the children and young people in our care. This in turn has made me feel that I have the backing of the senior management team.
I relished the opportunity to reconnect with Leanne Ellaby, Manager of The Pines, someone who had taught me a lot about myself and brought out the best in me.
I am looking forward to my next steps with New Horizons (NW) and I'm excited to see what the future brings."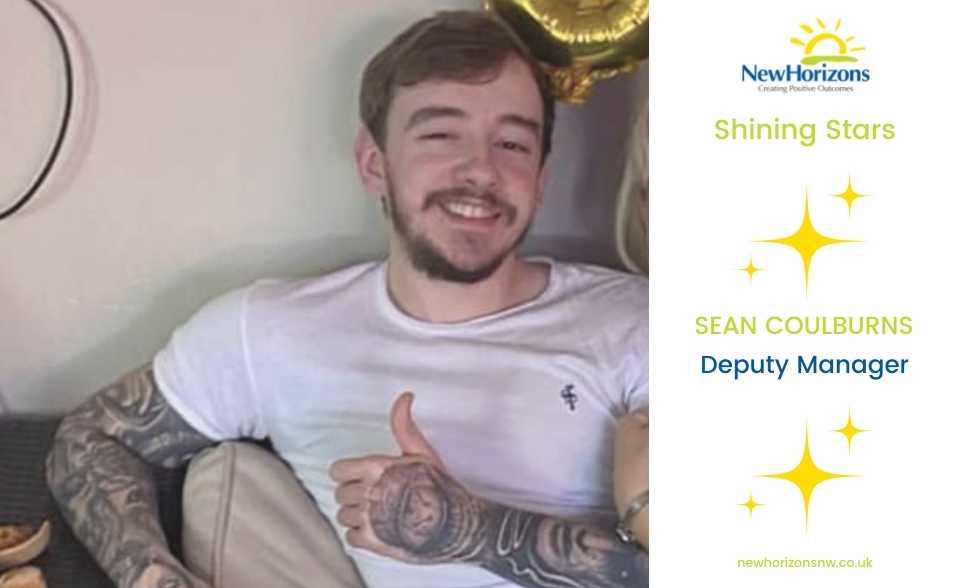 Working with and caring for children and young people is 'more than just a job!'
As an expanding business we are always seeking to recruit enthusiastic, driven and empathetic people who are looking to make a significant difference to the lives of children and young people living in residential care.
If you'd like to know more about a career in caring at New Horizons (NW) visit our website > Careers 
If you'd like to see the latest jobs available at New Horizons (NW) visit our website > Latest Jobs