A Message to all Key Workers from Beach House

The young people at Beach House are aware of how hard NHS Nurses are working at this time and the impact the current Covid-19 coronavirus situation has had, not only on nurses, but all key workers alike.
So, they wanted to write a card to try to bring a smile to just one person's life, a key worker who is also risking her own health to ensure the safety of others.
Lauren is an NHS nurse at Southport Hospital A and E, her sister is a one of our staff, and this is the card the young people have made for her, but they have asked that it be shared for all key workers to see, to show that they are all appreciated at this difficult time.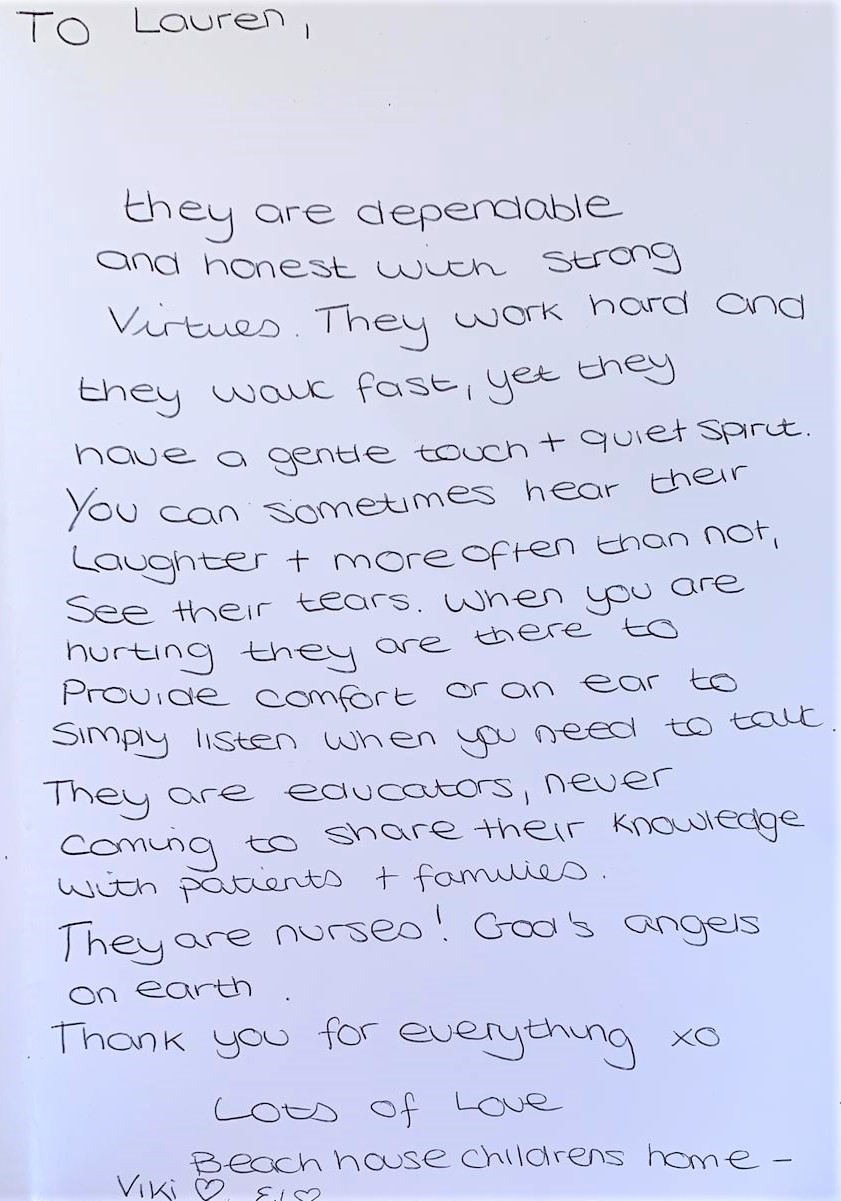 To all front line workers, key workers and those staying in to keep us safe, keep smiling and carry on, we will beat this.
#Beachhousecares