Our semi-independent suite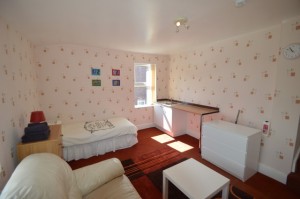 Bedsit Style Room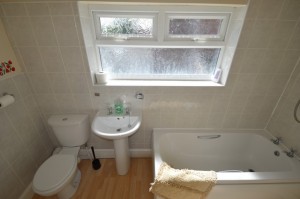 En-suite Bathroom
New Horizons NW is a company established to provide services for young people who have experienced difficulties and trauma in their lives.
They have often proved difficult for other people to live with and have frequently failed in many situations. It is acknowledged that young people are not equipped to cope with living on their own especially those who may have a history of care. New Horizons provides supported accommodation for young people who have been referred by their local authority as needing help to move towards independence.
The company intends to work with Local Authorities to assist them in carrying out their obligations under the Children Leaving Care Act 2000. It is New Horizons's aim to link all the Leaving Care Service and ensure the delivery of a focussed and quality provision which will seriously improve the life chances of the young people placed in its accommodation
It is important that young people are given the opportunity to live in good quality accommodation and to receive informed advice and help with the day to day problems that impact upon their lives. All young people have a right to realise their full potential and New Horizons is dedicated to offering the appropriate help and encouragement in pursuit of this.
REFERRALS

New Horizons offers accommodation in self-contained flats which are provided by a social landlord (a member of staff will be based in a studio flat in the building to provide support and guidance if needed). It is intended that young people will move into their own tenancy flats with support if needed at the end of their programme. It is not intended to offer places in large complexes nor will shared accommodation be an option. Careful attention will be paid to finding flats in suitable areas, which are affordable for young people.
New Horizons aims to help young people reach independence with the necessary skills to achieve their full potential and all work with young people will be based on the principles of the Every Child Matters Consultation outcomes:
Being healthy
Staying safe
Enjoying and achieving
Making a positive contribution
Economic well being
Through an agreed Pathway programme we will aim to:
Encourage young people to act as responsible members of their community.
Build positive relationships.
Look after their health needs
Provide advice on diet and healthy living.
Provide a secure and comfortable environment.
Enhance their quality of life by encouraging them to seek employment, training or education.
Increase their self esteem and confidence by combating loneliness and encouraging community involvement and the constructive use of leisure time.
Help young people to budget on low incomes.
Act as an advocate when required.
A three tier approach has been devised that offers three levels of support dependent on the needs of the young people. The highest level is for young people with complex problems and a need for more intensive support, with services reducing dependent upon need and assessment. Given regular monitoring as part of the service it is hoped that the higher level package can be reduced as soon as a risk assessment indicates it is safe and appropriate to do so.
New Horizons will locate suitable accommodation.
The accommodation costs are included in the fee.
Young people will possess a tenancy agreement and live under a licence agreement. New Horizons will take responsibility for all agreements with landlords or agencies and will pay the rent direct to the relevant party.
All staff will have enhanced DBS checks
The support offered to young people is provided by staff employed by New Horizons.
All staff employed by New Horizons will be required to undertake Diploma in care Level III. They will receive regular supervision from a qualified manager.
A regular programme of in-house training will provide all staff an opportunity to develop their skills and keep up to date with new developments.
Assistance to attempt to maintain young people in the accommodation or move to a safe, secure and affordable alternative
Furnished accommodation will be provided so that the young peoples Leaving Care Grant will be available to them when they need it to set up their own accommodation. It may be possible in consultation with the young person's personal advisor to access some part the grant for the purchase of personal items.
When young people move on from New Horizons accommodation they will be given the option of purchasing any essential items at a reasonable cost.
New Horizons will work in partnership with the LA and the young person's advisor and will ensure that all involved will have input into the reviewing of the Pathway Plan
All grants and payments will link directly to the local authority's level of payments.
A contract of service will be agreed between New Horizons and the young person
Regular written records will be maintained to outline the work undertaken and assess progress.
A review of independent skills will be undertaken every two weeks. All details will be recorded.
Outreach support will be available to the young person in accordance with the agreed package. This will provide training in independence skills, flat management, social skills, emotional support, budgeting and assistance with education, training or employment.
Out of hours support via a helpline.
Regular reviews of support packages.
Provision of information/advice with regard to alcohol, drugs or substance misuse. Advice on sexual health healthy living and staying safe.
Complaints and Child Protection Procedures.
Allowances and Benefits (e.g. Birthday, and Christmas.)
We can help your young ones develop & learn